The University of La Verne Law Review invites and encourages submissions of original material for publication. The Law Review publishes two issues annually that focus on general interest topics and may include material from the spring symposium. Past materials have emphasized analysis of legislative and case law developments, and the evolution of judicial doctrines.
Membership Selection Policy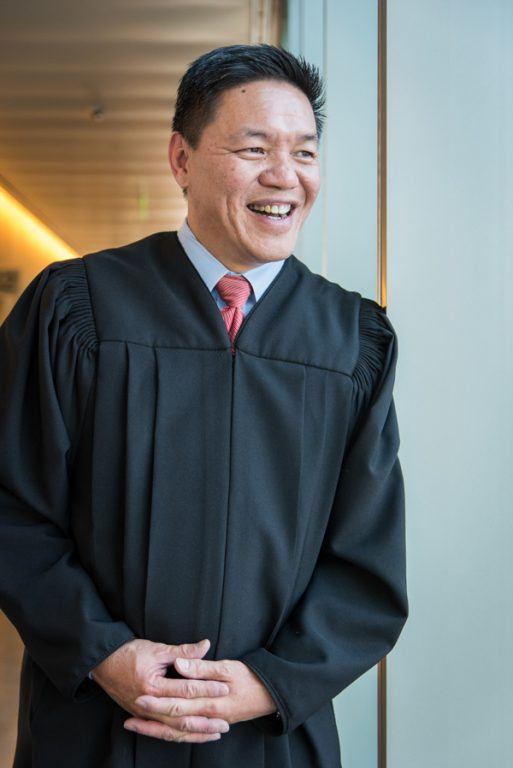 Membership on the University of La Verne Law Review is the result of a selective process, based on both grades and successful completion of a write-on competition.
New staff editors will consist of as many members as are necessary and competent. All students whose cumulative GPA after successfully completing at least 29 units places them towards the top of their class will receive an invitation to compete in the write-on competition for membership in the law review.
The write-on competition takes place over a weekend in the summer, and consists of three parts: a "closed universe" memo (2–3 pages) on a topic of current legal interest, a cite-checking ("Bluebooking") exercise, and a personal statement of interest. The write-on competition is scored on a subjective basis.
Membership on the University of La Verne Law Review is ordinarily a 2-year commitment. However, in the event that members of the 2L staff elect not to return in their third year (or do not complete their service in their first year of membership and are not invited to return), spaces on the staff will be made available to students based on their GPA and ranking after their second year of law school. Selection will be by a write-on competition, combined with GPA, as described above.
The Editorial Board of the University of La Verne Law Review consists of the Editor in Chief, the Executive Editor(s), the Chief Articles Editor, the Chief Managing Editor, and the Chief Administrative Editor. (The precise composition of the Editorial Board may change from year to year.) The Editorial Board members are selected in February. Only Members of the University of La Verne Law Review are eligible to serve as members of the Editorial Board. Members of the staff not selected for the Editorial Board serve as senior staff members in their second year on law review.
Subscriptions
Subscriptions to the complete volume are $35 per year. Subscriptions to individual issues are $20 per year. Past issues may be purchased for $20 apiece. There is a $5 fee for international shipments. Subscribers are billed in advance and subscriptions are renewed automatically until the subscriber gives notice of cancellation. It is the subscriber's responsibility to keep the University of La Verne Law Review apprised of any address changes.