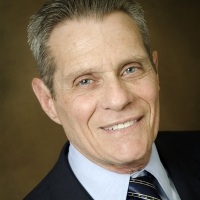 Robert Barrett
College of Law and Public Service
Educational Background
Georgetown Law

,

JD/MSFS (Juris Doctor/Master of Science in Foreign Service), 1980

Georgetown Law Journal,

Staff, 1978; Editor, 1979; Dean's List; top 20%

Georgetown,

BA, 1976

summa cum laude
Experience
Pretrial, trial, arbitration, mediation, Cumis counsel. Professional responsibility: fee arbitration counsel, expert witness, Bar moral character consultant.
Additional Information
Current and Former Bar, Community, and Education Activities
U.S. Department of State Fulbright Specialist Program 2023-2026
California State Bar Provisional Licensure Working Group 2020
Minzu University of China, Beijing: Visiting Professor, Summer 2019
Sias International University, Henan Province, Zhengzhou: Guest Lecture 2018
California Committee on Professional Responsibility & Conduct (Chair 1997-98)
California State Bar Business Law Section
Los Angeles County Bar Business Law and Litigation Sections
Los Angeles County Bar Volunteers in Parole Program Board of Advisors
Los Angeles County Sheriff's Department Civilian Volunteer
Marquis Who's Who In: America; American Law; Education; others
Lecturer, California State Bar Mandatory Continuing Legal Education for Lawyers
A Brief Refresher: Avoiding Bar Discipline and Malpractice Liability
January 2001- present, San Fernando Valley Bar Annual MCLE Marathon
Avoiding the Bar's Attention: A Quiet Client is a Happy Client
February 2010 & 2014, Santa Clarita Valley Bar Assn; March 2010, Antelope Valley Bar
Conflicts of Interest in Workers Compensation Practice: Who is the Client?
September 1997, Panelist: California State Bar Annual Meeting Program
Proposed Rule 4-110: Handling Client Payment Advancements
May 1997, Moderator: Panel of California State Bar Third Annual Ethics Symposium
Conflicts and Confidentiality: Trouble at Upper Black Eddy
1996 – 97, Panelist: CEB Programs: Los Angeles, Anaheim, Santa Monica, San Diego
Still Marching to Its Own Drummer: California Ethics – Leader or Maverick?
May 1996, Moderator: Panel of California State Bar Second Annual Ethics Symposium
Malpractice Loss Prevention and Avoidance of Bar Discipline
May 1995, Speaker: San Fernando Valley Bar; June 1996 Culver/Marina Bar
Law Firms
---
To explore the scholarship and creative works of University of La Verne faculty, please visit the Research Works profiles hosted by Wilson Library.