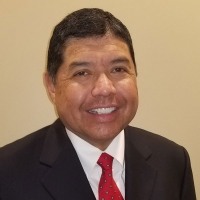 Moses Mares
College of Law and Public Service
Mr. Mares was most recently Chief Legal Officer and Chief Operating Officer of CLZ Holdings K.K. ("CLZ"), an information services startup company facilitating global medical tourism. Prior to CLZ, Mr. Mares held corporate positions as:
Vice President, Information Technology Legal at Paramount Pictures Corporation, where he managed all of the Studio technology transactions and patent matters, including disputes and settlements;
Vice President of Business Development and Licensing at Acacia Technologies LLC, where he identified commercially valuable intellectual property ("IP") and negotiated and closed deals to acquire rights to license and enforce such IP; and
Senior Corporate Counsel with Siebel Systems, Inc. (subsequently acquired by Oracle, Inc.), where he structured, drafted, negotiated and closed large international enterprise software license deals and managed a wide variety of intellectual property matters, including advising on intellectual property asset purchases and the licensing of intellectual property rights.
Mr. Mares previously held law firm positions with Baker & McKenzie, in both its Intellectual Property and Corporate Groups, where he advised clients regarding intellectual property licensing and litigation strategies and a wide variety of corporate transactions, and with Knobbe, Martens, Olson & Bear in its patent prosecution and intellectual property licensing practice. Earlier in his career, Mr. Mares was a Program Manager with Intel Corporation and a R&D engineer with IBM Corporation.
Mr. Mares is a registered patent attorney who holds a Bachelor of Science degree in Chemical Engineering from the California Institute of Technology, a Master of Science degree in Chemical Engineering from the University of Texas at Austin, a Master of Science degree in Electrical and Computer Engineering from the University of California San Diego where he was a San Diego Fellow, and a Juris Doctor degree from Santa Clara University School of Law.
---
To explore the scholarship and creative works of University of La Verne faculty, please visit the Research Works profiles hosted by Wilson Library.