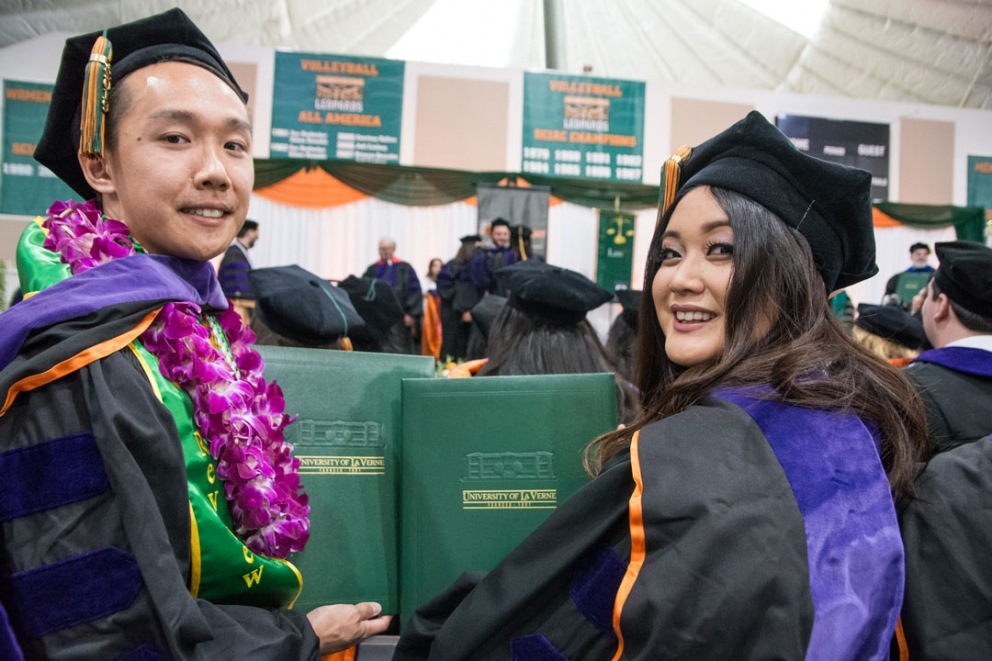 2020 Commencement Ceremony Date
2020 Commencement ceremonies will be held on Saturday,  January 30, 2021. We will update all graduates with additional information once it has been released.
One Community Message Event
The One Community College of Law message event recorded on 5/30/20 can be accessed here: https://laverne.webex.com/laverne/lsr.php?RCID=cef4495ac91e3e71319a44e5c410c715
Capsule
All students and guests are still encouraged to participate in the Capsule project. Once a message is recorded, it may take up to 24 hours to appear on the University of La Verne Capsule website.
To record a Capsule message, please click the following link: https://2020.laverne.edu.
Regalia
If you intend to participate in the Class of 2020 Commencement at a future date, you do not need to do anything. We will hold your order until the Commencement ceremony.
If you do not plan to participate in the 2020 Commencement ceremony, please email lawstudentaffairs@laverne.edu and we will return your regalia and request a refund for your order.
Please note, once we return your regalia and request a refund, we cannot guarantee new orders will arrive in time for the alternate ceremony date, should you decide to participate.
If you would like to borrow regalia for taking pictures, etc. there are two options:
You may check-out your rented regalia and sign a form indicating you will return all regalia items (tam, robe and hood) by January 23, 2021. Failure to return your regalia by January 23, 2021, will result in a $700.00 non-refundable fee to your Student Account.
You may check-out the community regalia and must return with a receipt indicating the garment has been professionally laundered and steamed (the robes can not be pressed).
For any regalia questions, or to schedule a check-out/borrow date and time, please email lawstudentaffairs@laverne.edu.
We look forward to celebrating YOU in January!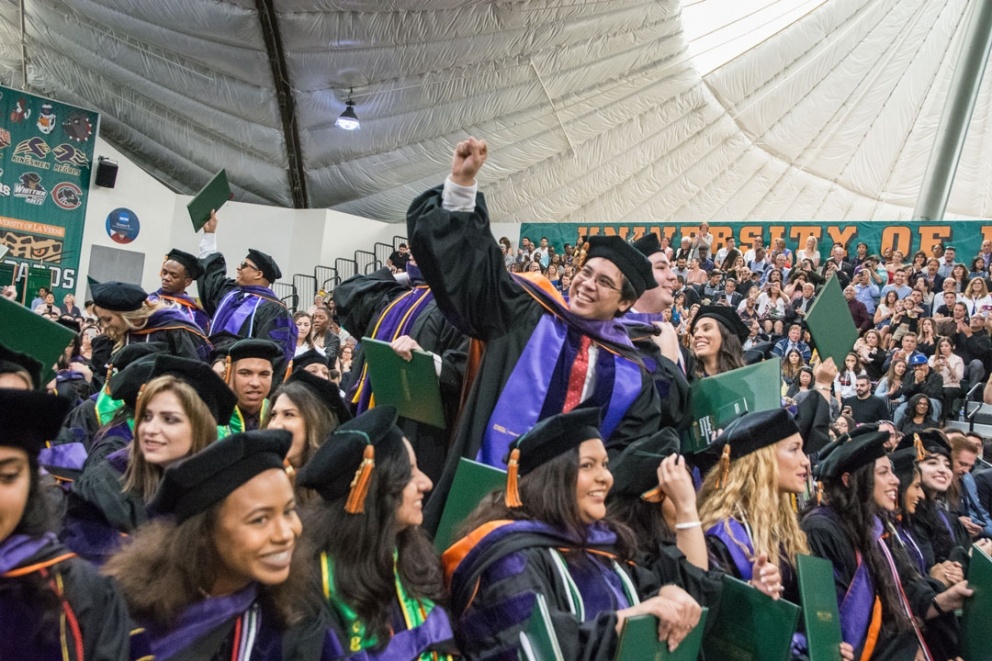 Graduation Application
You must complete and submit a Graduation application to receive your diploma. Please complete the application and return it to Evelyn De Anda as soon as possible. You will not receive your diploma unless you have completed and submitted your application.  
Pro Bono Cords
If you have accumulated at least 50 pro bono hours and would like to submit your hours to receive a Pro Bono cord, please complete the Pro Bono Hour form. Hours submitted will only be reviewed for Pro Bono cord purposes. Hours for the Pro Bono Award are no longer being accepted. Pro Bono hours must be submitted by May 30 and can only include hours worked prior to Saturday, May 9.  
Please note, the events above are not intended to replace future class of 2020 Commencement ceremonies. A statement with the dates for the 2020 ceremonies will be announced once a date has been finalized.   
Questions